A distanza di poco tempo dall' uscita di Videolan 0.9.9, il media player famoso per leggerezza, qualità e compatibilità, Vi annuncio l'uscita della versione Vlc 1.0 RC ossia Release Candidate per la versione finale, disponibile da poco il download.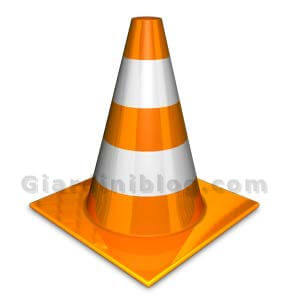 Il link per il download diretto è il seguente : VLC 1.0 RC1
Le novità a primo impatto sono, la veste grafica quasi identica, semplice come sempre, ma più moderna, per quanto riguarda il tecnico, sono stati aggiunti nuovi codec, compreso un maggiore supporto al BlueRay, nuove funzioni di Playback e Playlist, e tanto altro ancora!
Per chi proprio vuole sapere tutti gli aggiornamenti di questa versione, eccovi accontentati :
Playback:
* Instantaneous pausing
* Frame-by-Frame playback
* Finer speed control
* On-the-fly recording for all medias
* Timeshift for most medias
* RTSP trickplay support
* Subtitles core improvements and fixes
Decoders:
* New AES3 (SMPTE 302M) decoder
* New Dolby Digital Plus – E-AC-3 (A/52b) decoder
* New True HD/MLP decoder and parser
* New Blu-Ray Linear PCM decoder
* New QCELP (Qualcomm PureVoice) decoder
* Improved Real Video 3.0 & 4.0 decoder
* New WMA v1/2 fixed point integer decoder
* Close Caption under SCTE-20 standard are now correctly decoded
* Improvement of WavPack decoder to support all integer modes and float mode
* Corrections on 5.1 and 7.1 channel decoding and ordering
Demuxers:
* Support for Dirac, MLP and RealVideo in Matroska files
* Major improvements in RealMedia files opening (.rm and .rmvb)
* Improvements of the TS demuxer for M2TS files from Blu-Ray and AVCHD
* Metadata for mod files are supported
* GSM codecs in Wav files are supported
* New raw audio demuxer supporting raw PCM streams
* New dirac demuxer for raw dirac streams
Encoders:
* Dirac encoding using libdirac (supported in Ogg and in TS)
* Shine mp3 fixed-point encoder
Access:
* RTSP authentication with Darwin Streaming Server
* On-the-fly gzip and bzip2 file decompression (except on Windows)
* Playback for video in uncompressed multi-RAR archives
* DVB-S and ATSC cards support on Windows
* New OSS and Alsa accesses. The v4l2 and v4l modules no longer support
OSS or Alsa audio input. Use –input-slave alsa:// or oss:// if needed.
* DVB scanning on linux
* EXPERIMENTAL Blu-Ray Disc and AVCHD Folders support
* On-the-fly zip file decompression and browsing (MRL of the form zip://file.zip|file.avi to specify the file)
* Opening of any file descriptor using 'fd://'
* MTP device access on Unix
* CD-Text support on the cdda module (CD-Audio)
* :start-time and :stop-time can handle sub-second values
Inputs:
* Mouse cursor support in x11 and win32 screen modules
* Screen module now features partial screen capture and mouse following on
Windows.
Playlist:
* Export the playlist in HTML
* Lua script for BBC radio playback
* Better metadata handling and reading
Linux/Windows interface:
* Global Hotkeys on Windows and Linux
* Various fixes for skins2 interface
* Recently played items list
* Interface toolbar customizations
* Various Improvements on the Qt interface:
– More menus actions
– Finer speed slider
– Improvements on many dialogs
– New dialog for plugins listing
– Fixed-size mode for videos
– Better teletext, trickplay and encrypted streams control
* Better integration in GTK environments
Mac OS X Interface:
* Controllable by the Media Keys on modern Apple keyboards (brushed Aluminium)
* Reveal-in-Finder functionality for locally stored items.
* Easy addition of Subtitles through the Video menu
* Additional usability improvements
Stream output:
* Restored the old mpeg2 transrating module.
* Multiple bridge-in instances are now possible.
* bridge-in can be used to configure a placeholder stream.
* Remote Audio Output Protocol (AirTunes) module.
* Fixed mosaic memleak. Mosaics are now usable again.
Maemo Port:
* New Maemo port with:
– an interface based on Hildon framework.
– scaler based on the swscale_nokia770 library.
Windows CE Port:
EXPERIMENTAL work for the winCE port has been done.
Mac OS X Port:
* Support for Mac OS X 10.4.x was dropped due to its technical limitations
* Speed improvements by using llvm-gcc
Audio output:
* Removed obsolete Esound and aRts plugins
* Surround support for PulseAudio
Video output:
* Effects (cube, torus, etc.) removed from OpenGL video output
* Video is able to stay in original size and to zoom in fullscreen
(hotkey 'o') while keeping black borders
* Image video output has been rewritten into a video-filter named 'scene'.
The old image video output has been removed.
* Support for scaling and converting video chromas with FFMPEG imgresample was
withdrawn due to bugs. Please use the newer FFMPEG swscale instead.
Miscellanous:
* Invmem, a fake codec to display images from external applications
Buona Visione dei vostri video preferiti ;)